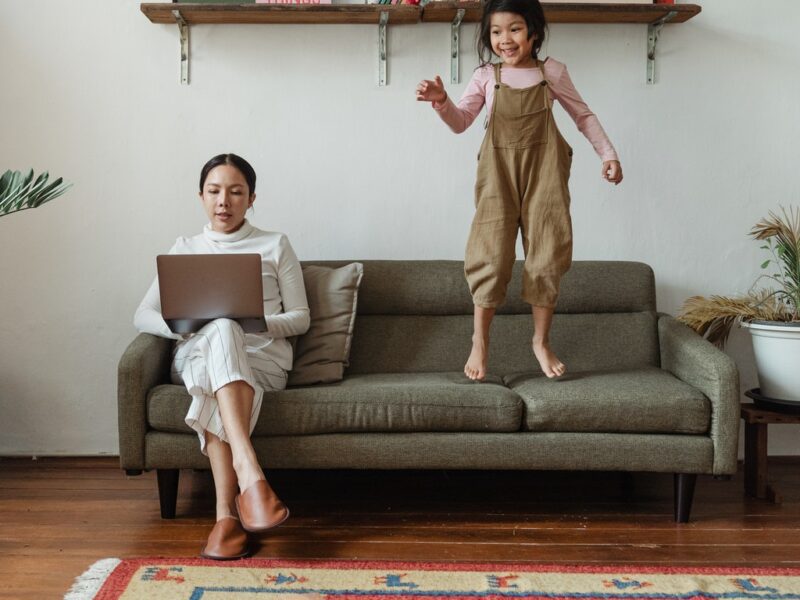 Working from home can be a great way to find a balance between your career and personal life. However, if you don't have a designated home office, working from home can be challenging. Here are our top six strategies for working from home without a home office.
Find the Right Spot
The first thing you need to do is find the right spot to call your temporary office. This will vary depending on your living situation, but try not to settle for the first place that feels convenient, like, say, your bed.
Create a Productive Atmosphere
Once you've chosen your spot, it's time to make it as productive as possible. Ensure that you aren't distracted by clutter by incorporating storage solutions into your workspace. This will go a long way in helping you keep things neat and organized so you can focus on the task at hand rather than get distracted by the mess around you. Additionally, if possible, try to avoid working in a cluttered environment because it can cause anxiety and stress.
Get a Portable Laptop Desk
You'll need to find a table or flat surface where you can place your laptop and work. This will be your home office, even if it's not in an office. If you don't have a desk or table, consider getting a portable laptop desk with adjustable legs. The best portable laptop desks are lightweight, easy to transport and adjust and provide plenty of room for your legs and lap. If you want something even more low-tech, consider using a stack of books or large pillows as a makeshift laptop desk — it may sound far-fetched, but it works!
Create Boundaries
Since working from home is generally more laid back than working in an office, you may find yourself spending more time making meals, catching up on errands, or hanging out with your loved ones than being productive. To combat this problem, it's important to create boundaries for yourself so that you can get things done without distraction. One good tip is to let the other people in your home know when you're working, so they don't disturb you when you're busy.