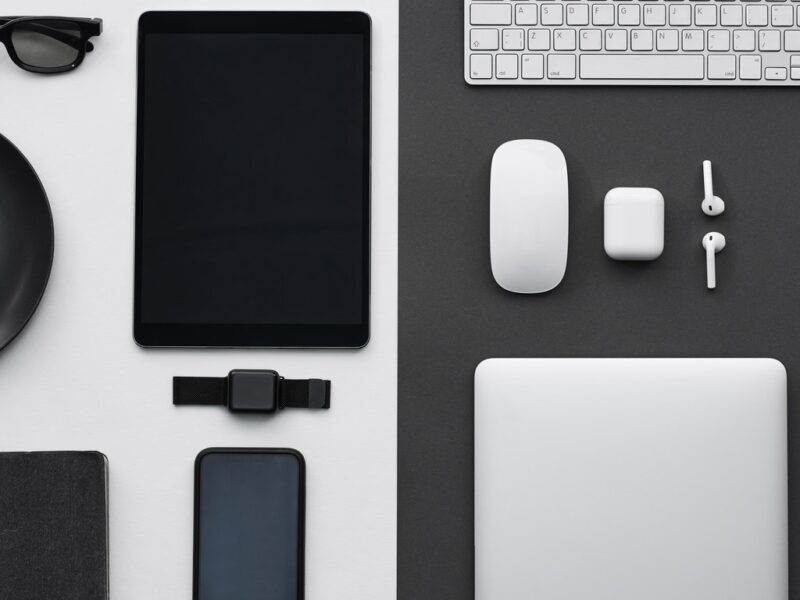 Looking for the best gadgets around? Whether you want to amp up your fitness, listen to amazing music, or just explore what's new, our list of the latest and greatest gadgets will help. Read on.
Logitech Litra Glow
Logitech is taking the LED light to the next level with their new facial camera light, the Litra Glow. Using advanced technology, it brightens your face depending on your skin tone. Rather than having just one color or brightness setting, this amazing gadget has sensors that analyze your skin tones and adjust the brightness and color of the light for you.
Sony Linkbuds
It's not a new concept that people should be careful of their surroundings when on the street. Sony is tackling the issue with its latest device, the Sony Linkbuds. The Sony Linkbuds are Bluetooth headphones with a slightly different design than its competitors. Their selling point is that instead of having this strange hole in the middle of the headphones, it actually serves a purpose and allows you to hear ambient noise as you listen to music, which means you can be alert to what's happening around you. It also has an attractive look that isn't flashy or awkward looking like some other wireless earphones out there.
Tag Heuer Connected Caliber E4
Those familiar with Tag Heuer watches will know they look great, with a particular focus on detail. This watch, in particular, helps you remain stylish whilst also looking smart thanks to its design. The smartwatch is essentially compatible with both Android and IOS smartphones. It includes useful services like Uber, weather, calendar appointments, heart rate monitoring, and notification of incoming calls. The best part is that the smartwatch comes with guided 7-minute workouts, making it an excellent choice for fitness enthusiasts.
DJI Action 2
The DJI Action 2 is the affordable, all-in-one action camera that professionals and amateurs alike have been looking for. Packed with cutting-edge technology, it's ready to go wherever your adventure takes you. With a stabilized 4K Ultra high definition video mode, 0.5 second boot time, and 3-axis gimbal image stabilization system that keeps your images level through extreme movement, you'll be able to capture every twist and turn in full detail.