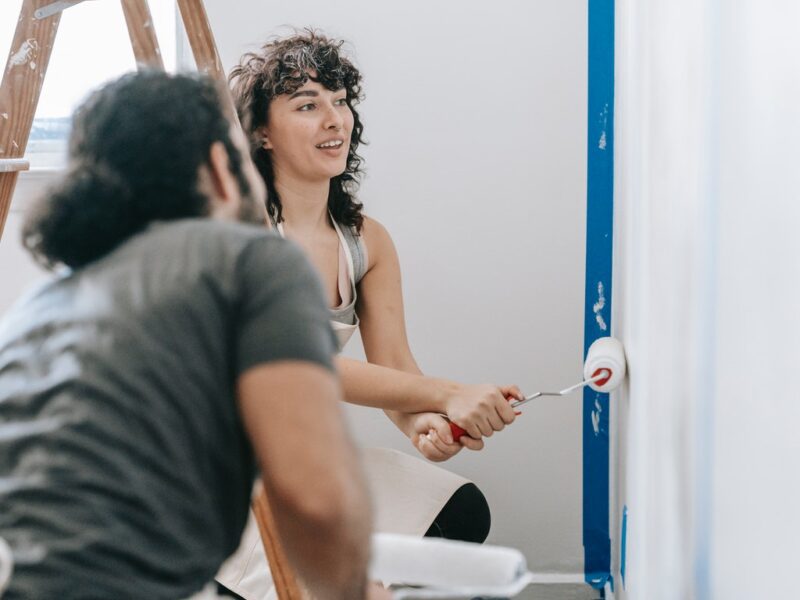 Home renovations usually occur when a homeowner wants to update their house because it's out of date. Renovations allow a homeowner to make their home look exactly how they want it to while also making sure that the new additions serve a functional purpose. Whether it's a new roof, new kitchen countertops, or just a fresh coat of paint, renovations are an integral but, sadly, expensive part of owning a home. And without the right tools, you may just end up spending a lot more money than you planned. If you're considering renovating your home but are uncomfortable spending too much money, here are some ways to go about the process.
Restore Instead of Replace
When it comes to renovating or even updating your home on a budget, the first thing you'll want to do is restore anything that can be salvaged before replacing it with new materials. This includes everything from the kitchen cabinets, countertops, and appliances, all the way down to the bathroom tiles, flooring, and plumbing systems. If you've got a great foundation in place but need some cosmetic work done – painting walls will go a long way in bringing old rooms back to life.
Install Energy-Efficient Appliances
Energy Star appliances are designed to save energy and money, and they can help you do the same. Whether you're buying a new refrigerator, stove, or washing machine, look for the Energy Star label, which means that the appliance exceeds government standards for energy efficiency. So, while you will be spending some money upfront, these devices will help you save in the long term.
Update Light Fixtures
If you want to upgrade your home without digging too deep into your wallet, you may want to consider updating the light fixtures in your home. While some light fixtures can cost hundreds of dollars per piece, there are just as many that cost as little as $10.
Paint or Update the Exterior
The oldest trick in the book is to update the home's curb appeal. And there is a reason it's been around for so long. It's cheap and gets the job done. Before you start your renovation, take a step back and look at your home from the exterior. If you think it needs to be updated, there are a few things you can do, such as power-washing siding, window frames, decks, and patios, removing weeds and debris from landscaping, and adding a new mailbox.